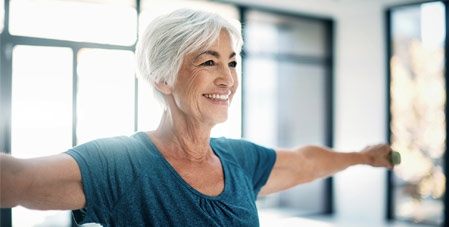 WE TREAT THE WHOLE BODY SO YOU CAN HAVE A WHOLE LIFE
Arise Physiotherapy
Eric Beech provides care with clinical excellence in Vernon.
Take a look at our assistance towards the cost of physiotherapy treatments.
Learn more about the process for ICBC covered physiotherapy treatments.
Physiotherapy
Physiotherapy helps to reduce pain, improve mobility and restore function, as well as contributing to overall improvements in fitness and health. There are a wide range of treatments available, including hands on treatments, Intramuscular Stimulation (IMS) and exercise to help you achieve your goals.
Our patients range from those who have had major injuries through motor vehicle accidents, through to minor sprains and strains and anywhere in between, including sports injuries, arthritis, fractures, pre- and post-surgery and everyday aches and pains.
HOW PHYSIOTHERAPY WORKS
Physiotherapy is a multi-faceted approach, all geared towards restoring you to full function
Often, several physiotherapy modalities will be used in conjunction to achieve this, reducing pain and stiffness, improving flexibility and strength.
Physiotherapy helps to reduce pain, improve mobility and restore function, as well as contributing to overall improvements in fitness and health. There are a wide range of treatments available, including hands on treatments, Intramuscular Stimulation (IMS) and exercise to help you achieve your goals.
We offer manual therapy treatments, exercise, and Intramuscular Stimulation (IMS) to get your body moving as it should. You can find more information about each treatment below. 
A gentle hands-on technique to release muscle tightness and stiffness in fascia, a connective tissue that runs through muscle, as well as all other tissues in the body. Tightness often results from pain, injury or lack of movement. This treatment improves the health and mobility of the tissues, allowing more efficient use of the body. If you have an issue that gets better, then recurs, or never fully settles down, there is probably a degree of myofascial restriction.
Gliding stiff joints to reduce pain, restore movement and allow effective rehabilitation by improving the posture of affected joints and, in turn, the body as a whole.
Nerve tissue does not stretch, and therefore needs to be able to glide through the tissues to function well. Restricted nerve mobility is often responsible for sciatica, carpal tunnel syndrome and pins and needles or numbness in other areas or the hands and feet. Restoring the normal glide to affected nerves can significantly reduce these symptoms in many cases.
Appropriate rehab is the key to making a good recovery and maintaining health, allowing you to function at your best. Strong muscle support joints and minimize the risk of future recurrence of your symptoms. Your exercise programme will be tailor-made to your specific needs and progressed as you gain flexibility and strength. 
Before Your Appointment
When you arrive, you will be asked to complete a brief intake form and sign a consent form. Please bring your care card/driving license with your personal health number and your extended medical insurance details if you would like me to bill your provider directly. ICBC patients, please bring your claim number. 
Please wear comfortable clothing. It is beneficial to bring a tank top for shoulder problems and shorts for lower limb issues, but I do have these items available in the clinic if you don't have them on hand.
As we reopen, the safety of patients and staff is at the forefront
In line with guidelines from the BC Centre for Disease Control, we are taking the following measures:
Minimizing the number of people in the building together, by staggering start times for staff, seeing only one patient at a time, asking people to wait in the car until their appointment time and practising physical distancing measures in the clinic where possible. We also ask that you attend your appointment alone unless you need assistance.
Screening – your physio will call you the day before your appointment to ask you a series of questions relating to COVID-19. If you are sick, you will be asked to call 811 and we will reschedule your appointment for when you are recovered. If you have to bring someone with you to assist, they will also be screened.
We will also ask you the same screening questions on the day when you attend your appointment.
You can find the BCCDC self-screening tool online here.
When you arrive, you will be asked to wash your hands, and we will go straight into a treatment room
Hand Hygiene – both patients and staff will be asked to wash their hands on entering and before leaving the building. Hand sanitizer (>70% alcohol) will also be available throughout the clinic
PPE (Personal Protective Equipment) will be worn as appropriate depending on the clinical situation If you would like to wear a mask and have one at home, please bring it with you. I will have masks available for you if you need one.
If you have a chronic medical condition or a compromised immune system, you have a higher chance of contracting COVID-19 and an increased risk of more severe symptoms.
Please read this document relating to this here.
Enhanced cleaning and disinfection procedures, using Health Canada recommended disinfectant and BCCDC cleaning rota
You will undergo a thorough assessment to establish the root cause of your symptoms, consisting of relevant questions and a physical examination, at the end of which, we will establish treatment options and goals and determine a suitable treatment plan.
Your first visit will last around 45-60 minutes, follow-up appointments range from 30 minutes to 1 hour, depending on your needs and preferences.
Feel free to call (250) 540-1262 with any questions you may have.
HOW TO CHOOSE A Vernon Physiotherapist
The following pointers can be useful in helping you find the best physiotherapist for you in Vernon. Often times when people are looking for a physiotherapist in Vernon, they simply go straight to Google and choose the first result they see.
However, a physiotherapist who is coming up first in a Google search should not automatically become your first choice for care. Consider the following steps to find the best physiotherapist for you.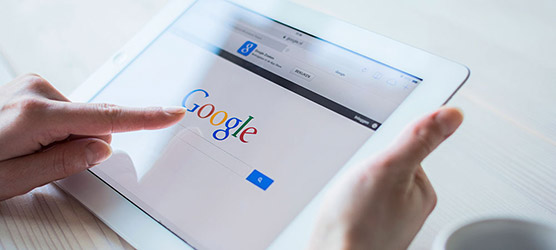 Time Needed: 5 minutes
Total Cost: CAD 0.00
THE 4 SIMPLE STEPS TO CHOOSING A Vernon physiotherapist
STEP 1: START A GOOGLE SEARCH
First, enter any of the options below in the search bar:
Physiotherapist Vernon
Physiotherapist V1T 9G1
Physiotherapist near me
Best physiotherapist in Vernon

STEP 2: CHECK OUT THEIR WEBSITE
The top Vernon physiotherapists put just as much thought into their site as they do in their overall practice. In looking over their website, you should get a sense if they might be the best physiotherapist for you.

STEP 3: READ THEIR REVIEWS
Find the Google Business Page of a physiotherapist office you are considering for care. It's one thing for a physiotherapist to claim they can help, it's another to see patients leave their happy reviews providing proof.

STEP 4: CALL THE OFFICE
After getting a general overview of what the clinic offers, call the the office to see if they match the messaging that their site and Google My Business have portrayed. After a brief talk with the office, you will find out if they are the the right fit for your health goals.