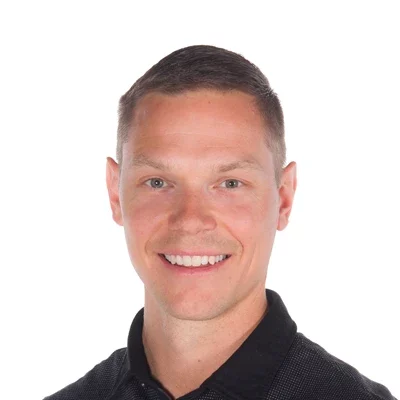 Chiropractor / Founder
Elliot Lysyk D.C.
My name is Dr. Elliot Lysyk. With the help of my partner, Alana, I have built an amazing chiropractic practice filled with lovely families from around Vernon. Previously I practiced in Ireland, where we lived for 4 years before settling back in Canada. I love to travel, having visited over 30 countries and enjoying many cultural experiences along the way.
My true passion as a Vernon chiropractor, however, is chiropractic care for families. I love helping people overcome their health concerns – especially children and families. It's amazing to witness patients healing naturally, without medications, and to prevent children from ever requiring those medications. I have been blessed to have helped thousands of patients—high-performance athletes, newborns, the elderly, regular moms and dads—seek relief from, and often overcome, a large variety of health concerns.
In an attempt to be the best chiropractor I can be, I am committed to staying up-to-date with all the latest research, and in my studies, one important truth always materializes: true prevention is following the guidelines that enhance your body's natural healing power— correcting problems before they become big, or before they develop at all.
---
My Chiropractic Focus
My focus is simple. Everything I do in at Arise Chiropractic and Wellness is based on these 4 health principles:
You are a self-healing organism. Your body is designed to heal itself. Just think about when a scrape starts to heal or a bruise fades. Your body is in a constant state of change and repair, and in order to do this, it follows a very exact program.
Your nervous system is the mechanism that runs this program. It's like a computerized central command centre that runs YOU. As long as your nervous system is able to communicate effectively with every organ, tissue, cell, nook, and cranny of you, you should experience optimal health—the best health of your life. This is called 'normal.'
If, however, something interferes with the function of your nervous system, and it is not able to do its job, your body will no longer be ABLE to do what it is programmed and designed to do. It will become confused and start doing 'abnormal' things.
My job as a chiropractor is to restore law and order in this system! The earlier, the better, but it's never too late!
I look forward to meeting you and your family, and helping you all achieve super-charged health!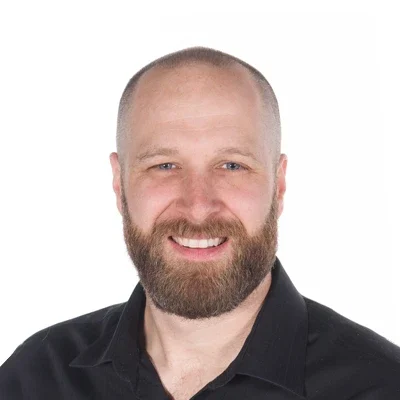 Chiropractor
James Mayne D.C.
My name is Dr. James Mayne. I grew up in the Okanagan, and I couldn't be happier about serving the Vernon community after years of living abroad. The ski hills, beaches, friendly neighbours, and lack of bumper-to-bumper traffic make this area one of the most attractive places in the world to live. My wife, Brooke, and I chose Vernon as the perfect community to raise a family as well as operate a chiropractic clinic.
Before joining the Arise Chiropractic and Wellness team, I worked at various wellness and sports-based chiropractic clinics in the Portland, Oregon area. Working in a multidisciplinary medical centre I developed a strong appreciation for wellness care. Over the last 5 years, we have expanded the Arise Chiropractic clinic into a multidisciplinary wellness centre which now also includes massage therapy, spinal decompression therapy, physiotherapy, acupuncture, and yoga.
My role as a wellness-based chiropractor is keeping people's spines and bodies moving optimally by maintaining a strong posture and proper spinal alignment. This will help a person live well from birth to old age, keeping us active and enjoying our wonderful community.
Another important aspect of my life here in Vernon is giving back to the community my family lives and plays in. I have been an active member of the Kalamalka Rotary Club since moving to town and love helping out with community improvement, like building nature trails, water parks, and skateboard parks. I look forward to serving the people in the Vernon, Coldstream and surrounding communities and assisting them with all their health care needs.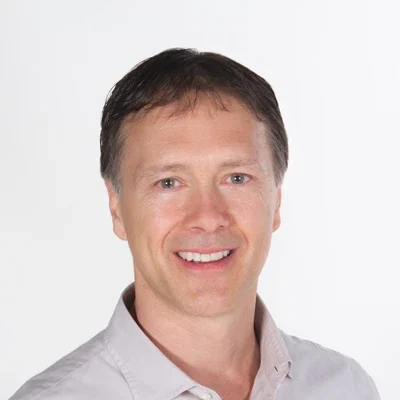 Chiropractor
Deane Studer D.C.
Dr. Deane Studer is a member of the British Columbia Chiropractic Association, College of Chiropractors of British Columbia, Canadian Chiropractic Protective Association, Vernon Chamber of Commerce, North Okanagan Cycling Society, and CrossFit Vernon.
His interest in human performance and longevity is highlighted by the areas of interest and study throughout his 27 years as a Doctor of Chiropractic.
He completed his Chiropractic education and training at Palmer College of Chiropractic in Davenport, Iowa. He holds certification in Chiropractic Spinal Trauma, Yoga Teacher Training (250 hours with Baron Baptiste), Upper and Lower Extremity in Active Release Technique (ART), and TRX Suspension Training. Studies and courses also completed include: Ayurvedic Medicine, Core Stability, Metabolic Nutrition, Balance & Rehabilitation training, and Functional Neurology.
Dr. Studer's treatment consists of soft tissue therapy or ART, spinal or extremity adjustments with hands or instrument, and rehab exercises focused to the area of concern. As your condition improves, a progression of exercises and stretches specific to you will be provided. The goal is to reduce pain, restore function, and strengthen the natural support system of your body. When posture correction is a primary concern, a full assessment of your spine will be performed. X-rays are performed on-site and may be needed for accurate detection of spinal conditions.
Custom orthotics help many people with low arches or pronation issues. Walking on a hard surface all day can over time lead to foot, knee, hip, or low back pain. A thorough assessment of dynamic foot function and gait will determine if your feet could benefit from an arch support insert or a customized orthotic.
If you are experiencing pain in your spine or extremities while working, engaging in activities, playing sports or have an injury due to accident, finding a healthcare practitioner who will take the time to appropriately assess your injury is important. Dr. Studer will seek to understand how your body got to where it is and explain how together we will go about turning things around so your body can heal and ensure a full recovery. Consider Dr. Deane a key component to your overall healthcare team and know your health and well-being is our top priority.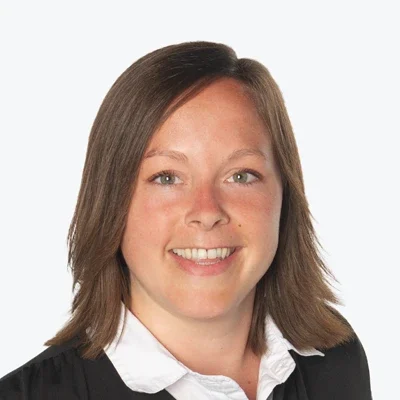 Chiropractor
Keegan Johnston D.C.
"Stand up straight!" – Timeless advice from my amazing mother. Little did I know then, this frequent critiquing of my posture would guide me to my future career.
I was raised in Bayfield, a very small and beautiful town on Lake Huron. My siblings and I were raised with a holistic mindset and chiropractic was built into our healthy living routine.
As vibrant kids who played every sport accessible and were rarely sick, I underappreciated the value that consistent chiropractic care gave to our family. Being adjusted as toddlers by our chiropractic aunt and uncle set our bodies up to work optimally right from the beginning- it kept us healthy and thriving.
Intrigued by the human body, I completed a Bachelor of Science in Human Kinetics with a minor in nutrition at the University of Guelph. Seeking adventure and further education, I moved to California to complete a Doctor of Chiropractic. I graduated from Life Chiropractic College West as valedictorian with clinical honors. My passion for chiropractic is palpable. Having the ability to serve and connect with those in my community by sharing my passion is something indescribably rewarding.
Loving the west coast but missing Canada, I headed north to the Okanagan. I was immediately captivated by all this area has to offer- skiing, snowboarding, golfing, wineries, beaches, hiking trails, waterfalls, and mountains. I flew home, packed up my soon-to-be-husband, Johnny Wild and made the drive from our small town in Ontario to this spectacular place. John and I practice what I lovingly teach my patients:
Eat with Intention
Move with Intention
Live with Intention
If you are looking to get out of pain, I can help you – a lot of chiropractors can. If you are looking for health, longevity, and vitality, the postural corrective care I can provide with integrity, love, excellence, and passion will enable you to accomplish your goals and reap the benefits of better health for the rest of your life. My vision for wellness extends well beyond the confines of any practice. My motivation in chiropractic is to serve and educate families incongruent living for better health outcomes and more fulfilling lives. I am passionate about creating a community of families who have the resources and tools to make informed decisions about their health. I look forward to seeing that vision materialize here in Vernon.
OFFICE HOURS
Monday
7:00am - 7:00pm

---
Tuesday
7:00am - 7:00pm
---
Wednesday
7:00am - 7:00pm
---
Thursday
7:00am - 7:00pm
---
Friday
7:00am - 7:00pm
---
Saturday
8:00am - 1:00pm