meet our physiotherapy team
Physiotherapist
Eric Beech
Hello Vernon community! My name is Eric Beech, long-time resident of the North Okanagan. My undergraduate was completed at UBCO in 2015 for Human Kinetics. That was followed by grad school at Queen's University in 2018 for my Masters of Science in Physical Therapy. The initial years of my career have been in Vernon since then. I currently live in Armstrong, alongside my wife and family.
My background is in athletics, particularly in strength training/bodybuilding, but also includes various activities such as running, hiking, yoga, and sports. A large portion of my work experience is in personal training, which pairs nicely with Physiotherapy practice. Manual therapy is another main component of my treatment. This helps reduce pain and restore functioning. This is rounded out with teaching and education on the body, as well as incorporating breathing techniques and relaxation strategies when necessary.
My main goal in Physiotherapy is to help coach and guide you in an active lifestyle that is most meaningful for you. This will help reduce your future risk of injury and improve your quality of life. Working together, we can build a strong relationship that will get you back doing what you love again!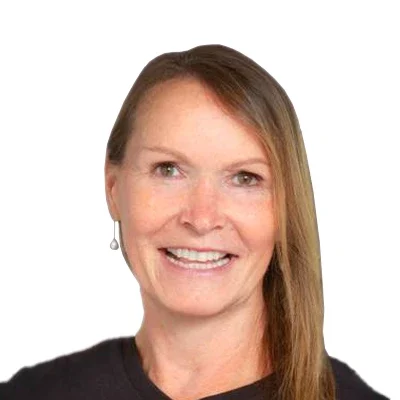 Physiotherapist
Cheri Stewart
Hi, I'm Cheri. I earned my degree in Physical Therapy from the University of British Columbia in 1990 and am registered with the College of Physical Therapists of British Columbia. I also hold a Bachelor of Science degree in Cell Biology (1986) from UBC, as well as a Bachelor of Education degree (2009) from Simon Fraser University.
Through the course of my 32-year career, I've had the honour of assisting thousands of clients, in both Canada and the United States. I've worked in a variety of care settings, including private practice, sports medicine clinics, hospital care, home care, as well as pediatric early intervention clinics, and schools. I am experienced in all physical, orthopedic, and neurological aspects of health, development, disease, and function. I thoroughly enjoy meeting and connecting with clients at all stages of life.
My passion is to positively influence the overall health and wellness of each client. I offer hands-on, individualized, manual therapy, including deep soft tissue bodywork and joint mobilizations. I incorporate strength, flexibility, yoga, Pilates, balance, and coordination training into my uninterrupted, private therapy sessions. I also visit and treat clients in the pool, private homes, and in the community, so if you prefer a different venue, let me know.
I thrive on employing my skills to address the unique challenges and requirements presented by each client. My focus is to find and address the root cause of each particular issue, in order to effectively develop a client-centered plan. If your body isn't moving optimally, I want to meet you!
In my time away from the office, I can be found enjoying our local paradise. I love hiking, biking, skiing, and spending time in and on the lakes with my family. I'm proud to call the Vernon area home.
Monday
10:00am - 6:00pm

---
Tuesday
10:00am - 6:00pm
---
Wednesday
8:00am - 4:00pm
---
Thursday
10:00am - 6:00pm
---
Friday
8:00am - 2:00pm
Tuesday
9:30am - 5:30pm
---
Wednesday
10:00am - 6:00pm
---
Thursday
9:30am - 5:30pm