meet our physiotherapy & acupuncture team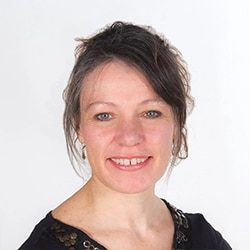 Physiotherapy & Acupuncture
Gail McArdle
I trained as a physio in the UK, graduating from physio school in a specialist orthopaedic hospital in 1993 and have spent my whole career developing my treatment skills through extensive post-grad training in many physiotherapy techniques, giving me a very broad range of tools to use.
No two patients are the same; my training and over 2 decades of experience have given me a set of skills to apply to any situation and as a result, I am able to help the vast majority of patients I see. If I can't help you, I probably know someone who can!
Our bodies have an amazing capacity to self-heal – I see my role as providing optimum conditions for that to take place, through hands-on treatments, acupuncture, intramuscular stimulation (IMS) and exercise, as well as moral support and encouragement for the journey back to optimal health and fitness.
I want you to get well and stay well by addressing the root cause of your problem, rather than just treating your symptoms. Your treatment with me will be multi-faceted, including hands-on physiotherapy to release soft tissue tightness and mobilize stiff joints, exercise to gain stability, strength and flexibility and acupuncture or IMS, if required, to relieve pain and improve circulation, dealing with all of the structures responsible for your pain.
I moved to Vernon in 2012 and am thoroughly enjoying life in the beautiful Okanagan. I have met and worked with many amazing people and genuinely believe that we live in a very special place where health and wellness takes the priority it deserves.
---
Contact Arise Physiotherapy and Acupuncture in Vernon today and we will be more than happy to help.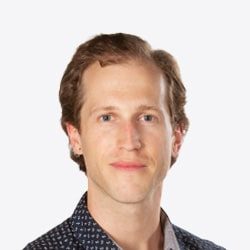 Physiotherapist
Eric Beech
Hello Vernon community! My name is Eric Beech, long-time resident of the North Okanagan. My undergraduate was completed at UBCO in 2015 for Human Kinetics. That was followed by grad school at Queen's University in 2018 for my Masters of Science in Physical Therapy. The initial years of my career have been in Vernon since then. I currently live in Armstrong, alongside my wife and family.
My background is in athletics, particularly in strength training/bodybuilding, but also includes various activities such as running, hiking, yoga, and sports. A large portion of my work experience is in personal training, which pairs nicely with Physiotherapy practice. Manual therapy is another main component of my treatment. This helps reduce pain and restore functioning. This is rounded out with teaching and education on the body, as well as incorporating breathing techniques and relaxation strategies when necessary.
My main goal in Physiotherapy is to help coach and guide you in an active lifestyle that is most meaningful for you. This will help reduce your future risk of injury and improve your quality of life. Working together, we can build a strong relationship that will get you back doing what you love again!
Monday
Closed

---
Tuesday
11:00am - 6:00pm
---
Wednesday
11:00am - 6:00pm
---
Thursday
8:00am - 3:00pm
---
Friday
8:00am - 2:00pm
---
Saturday
Closed
Monday
10:00am - 6:00pm

---
Tuesday
10:00am - 6:00pm
---
Wednesday
10:00am - 6:00pm
---
Thursday
10:00am - 6:00pm
---
Friday
8:00am - 2:00pm