meet our massage & Reflexology team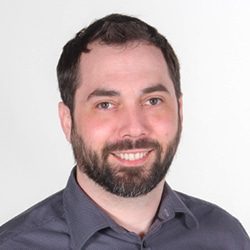 Registered Massage Therapist
Bill Richardson RMT
I believe that there are many aspects to a healthy lifestyle. My focus is on helping people increase their personal well-being through massage. My passion for fitness can help you with yours. I have run the Ottawa marathon and routinely train for annual half-marathon distances. Helping my patients train safely and keep progressing with their fitness and wellness goals is very important to me.
My main treatment techniques range from deep-tissue massage, trigger point work, Swedish massage, and the gentle approach of myofascial release. Muscles work in pairs—where one is the "antagonist," the other is the "protagonist." I work to balance these pairs, creating healthy body mechanics.
"Let's see what I can do for you!"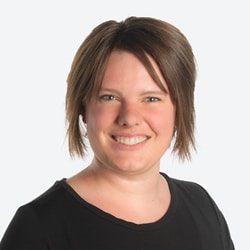 Registered Massage Therapist
Megan Surerus RMT
I was drawn to the Massage Therapy profession by my interest in anatomy and previous positive experiences with hands-on therapies. After graduating from OVCMT I worked as an RMT in Kamloops for 2 years before moving back to Vernon in June 2018. Currently, I am also a supervisor and a teaching assistant at the Okanagan Valley College of Massage Therapy (OVCMT).
During my treatments, I use a variety of techniques allowing me to comfortably treat a variety of conditions and adapt to your ideal pressure. My practice is focused on creating a safe supportive environment while helping patients find wellness through hands-on work. My treatment goals focus on balancing muscle tension to restore posture, reduce pain and regain ease of function.
Techniques I commonly use include:
Swedish Massage
Trigger Point Release
Myofascial
Muscle Energy
Osteopathic and Biodynamic Techniques
Outside of work, my time is often filled with camping, horseback riding, archery, and hiking with my dogs.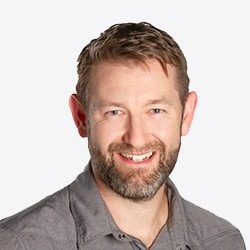 Registered Massage Therapist
Chris McDonald RMT
My name is Chris McDonald and I am thrilled to be joining the multi-disciplinary team at Arise as I am a passionate advocate for the power of natural healing through massage. I am privileged to have recently purchased a home in the area with my wife Rachel and my two animated, adorable and sometimes cheeky young sons.
This is a magical part of BC and on weekends you will find me and my family taking full advantage of our great outdoor community; typically skiing, swimming, hiking or mountain biking.
My lifelong joy of movement has taught me to marvel at the capabilities of the human body and I truly believe that every client's experience is unique. I am devoted to exploring and determining individualized pathways towards optimal healing and sustainable health and wellness. I achieve this by staying current on the latest research which allows me to provide thoughtful, caring and professional assessments followed by effective treatments for each client.
I am very excited to work in the community and I look forward to meeting you!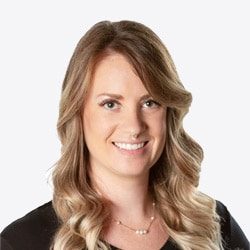 Registered Massage Therapist
Sheena Currie RMT
I was born and raised in the Kootenays, where I developed a love for the outdoors. Spending most of my time hiking, snowboarding and traveling during the winters. I have graduated from the Okanagan Valley College of Massage Therapy and have spent the past 5 years enjoying all the Okanagan has to offer.
I am excited to help my clients progress on their journey to health and wellness through thorough orthopedic assessment, treatment, and education; working towards getting to the root of the issue and figure out what is causing the underlying dysfunction and tapping into the bodies innate ability to heal. I believe in creating individual treatment plans tailored to each individual and creating a comfortable space for patients to relax and encourage patient participation.
I help my patients reach their goals through modalities such as: Myofascial release, Neuromuscular therapy, Swedish massage, joint mobilizations, and Muscle Energy. Followed with an individual home care plan which includes education on therapeutic exercise, hydrotherapy and other modalities suited to each client.
I plan to further my knowledge in Myofascial work, Joint mobilization, and Neurokinetic Therapy.
On my time off you can find me playing in the mountains, whether it's dumping snow or hiking and camping with my fur baby.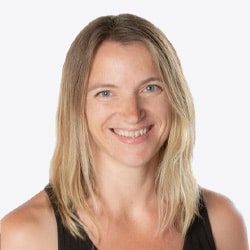 Registered Reflexology Therapist
Sabine Hagen
The Human body has always fascinated me, from its mobility to its ability to heal. Each part is connected and the systems support each other. It wants to be in balance. This fascination has lead me to become a Reflexology Therapist. Registered with the Reflexology Association of Canada. Offering Foot and Hand Treatments. I integrate the Manzaneres Method of Reflexology in my treatments.
Reflexology is the study of reflexes. Reflexes are clusters of nervous tissue located throughout the body, especially in the hand feet and ears. Reflex points are directly connected through the Peripheral Nervous System to specific parts, organs, and glands of the body. Stimulating reflex points relieves tension, improves circulation, and promotes balance to all the systems of the body. When not offering reflexology, you will find me teaching/practicing yoga, or playing in nature.
My offerings are:
Initial consultation and treatment: 1 1/2hr, $75
Foot Reflexology: 1hr, Working all reflexes of the foot for a full-body reset. Great for chronic and acute conditions $75
Hand Reflexology: 1hr, Working all the Reflexes and some acupressure points of the Hand for a full-body reset Great for chronic and acute conditions $75

Combo foot and hand treatment 1 1/2hrs $90

Manzanares Method: 1/2 hr, working only the specific reflexes related to the specific condition. Highly recommended for Acute Trauma, inflammation and tension.. $40.00
OFFICE HOURS
Monday
7:00am - 6:00pm

---
Tuesday
7:00am - 6:00pm
---
Wednesday
7:00am - 6:00pm
---
Thursday
7:00am - 6:00pm
---
Friday
7:00am - 6:00pm
---
Saturday
7:00am - 4:00pm