MEET OUR MASSAGE, REFLEXOLOGY, OSTEOPATHY, AND COUNSELLING TEAM

REGISTERED MASSAGE THERAPY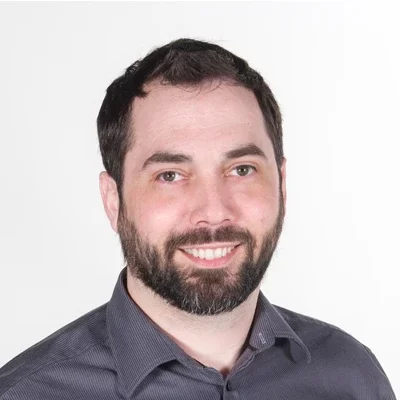 Registered Massage Therapist
Bill Richardson RMT
I believe that there are many aspects to a healthy lifestyle. My focus is on helping people increase their personal well-being through massage. My passion for fitness can help you with yours. I have run the Ottawa marathon and routinely train for annual half-marathon distances. Helping my patients train safely and keep progressing with their fitness and wellness goals is very important to me.
My main treatment techniques range from deep-tissue massage, trigger point work, Swedish massage, and the gentle approach of myofascial release. Muscles work in pairs—where one is the "antagonist," the other is the "protagonist." I work to balance these pairs, creating healthy body mechanics.
"Let's see what I can do for you!"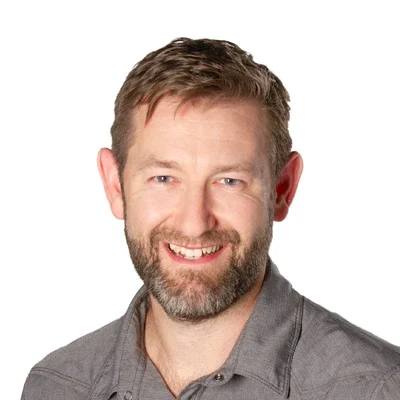 Registered Massage Therapist
Chris McDonald RMT
My name is Chris McDonald and I am thrilled to be joining the multi-disciplinary team at Arise as I am a passionate advocate for the power of natural healing through massage. I am privileged to have recently purchased a home in the area with my wife Rachel and my two animated, adorable and sometimes cheeky young sons.
This is a magical part of BC and on weekends you will find me and my family taking full advantage of our great outdoor community; typically skiing, swimming, hiking or mountain biking.
My lifelong joy of movement has taught me to marvel at the capabilities of the human body and I truly believe that every client's experience is unique. I am devoted to exploring and determining individualized pathways towards optimal healing and sustainable health and wellness. I achieve this by staying current on the latest research which allows me to provide thoughtful, caring and professional assessments followed by effective treatments for each client.
I am very excited to work in the community and I look forward to meeting you!
Registered Massage Therapist
Sheena Currie RMT
I was born and raised in the Kootenays, where I developed a love for the outdoors. Spending most of my time hiking, snowboarding and traveling during the winters. I have graduated from the Okanagan Valley College of Massage Therapy and have spent the past 5 years enjoying all the Okanagan has to offer.
I am excited to help my clients progress on their journey to health and wellness through thorough orthopedic assessment, treatment, and education; working towards getting to the root of the issue and figure out what is causing the underlying dysfunction and tapping into the bodies innate ability to heal. I believe in creating individual treatment plans tailored to each individual and creating a comfortable space for patients to relax and encourage patient participation.
I help my patients reach their goals through modalities such as: Myofascial release, Neuromuscular therapy, Swedish massage, joint mobilizations, and Muscle Energy. Followed with an individual home care plan which includes education on therapeutic exercise, hydrotherapy and other modalities suited to each client.
I plan to further my knowledge in Myofascial work, Joint mobilization, and Neurokinetic Therapy.
On my time off you can find me playing in the mountains, whether it's dumping snow or hiking and camping with my fur baby.
Registered Massage Therapist
Amara Leeson RMT
I always knew that I wanted a career that would allow me to utilize my empathy and compassion to help others. I recently graduated from OVCMT and am so excited to begin my passion as an RMT at Arise. I grew up with a grandfather who suffered from a severe brain injury before I was born. He taught me patience, compassion and understanding at a very young age.
My main goal as an RMT is to provide a safe and supportive space to promote healing, rehabilitation, and wellbeing.
Each of us are different, comprised of numerous and ever changing factors including genetics, injuries, habitual posture, likes and dislikes, etc. This is why I include a thorough interview and assessment with each treatment as it allows me to create a treatment plan best suited for your needs. Techniques I use in treatment include swedish massage, myofascial release, trigger point release, neuromuscular therapy, joint mobilization and positional release. I plan to expand my knowledge on exercise rehabilitation and manual lymph drainage.
I was born and raised in the Okanagan and enjoy the outdoors; from hiking to snowshoeing, kayaking to snowboarding, and anything in between. Quieter hobbies such as drawing, painting and reading a good book are also core parts of who I am.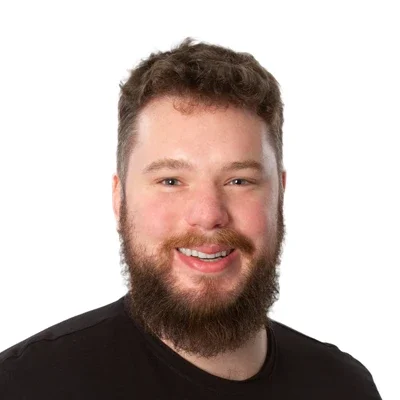 Registered Massage Therapist
Mark Bourcet RMT
Hi everyone, my name is Mark Bourcet. I was born and raised here in Coldstream, BC. I've played sports my whole life, specifically hockey and football. Throughout my sports career, I've had pretty much every injury under the sun, from ankle sprains to ACL tears to concussions.
After tearing my ACL, I completely retooled how I trained, focusing on mobility and injury prevention. This led to a real passion for human performance and completing a degree in Kinesiology from UBCO. I figured out quickly that research wasn't for me. I needed something more hands-on, and I applied to OVCMT. I completed my RMT training and board exams in 2021. I absolutely love high quality movement and, as Gray Cook said, "Move well, then move often." My primary goal is to use my training and personal experience with injury to help people regain mobility, improve how they move, and hopefully to help them move well for as long as possible.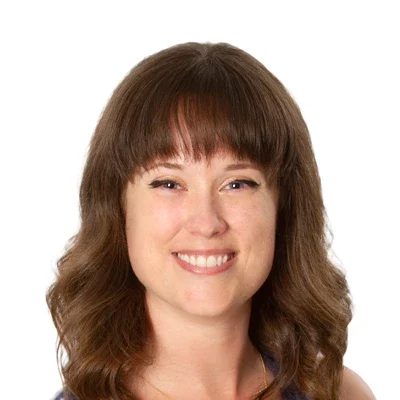 Registered Massage Therapist
Rebecca Rozema RMT
Hi, I'm Rebecca and I graduated from OVCMT here in Vernon. I have a passion for the human body as it functions and carries us through life. One can expect a thorough assessment and many various techniques in treatment with me; myofascial release, trigger point therapy, joint mobilizations, scar tissue treatment, lymphatic drainage techniques, muscle energy techniques, and classical Swedish massage techniques.
I am committed to delivering very personalized treatments in order to best help you. You'll find me on the beach, hiking, or camping when I'm not at work! I look forward to establishing new connections through Arise and with the communities of people we care for.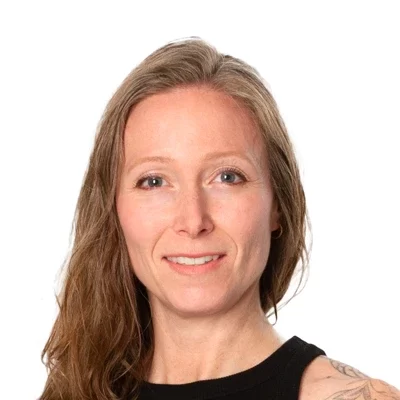 Registered Massage Therapist
Lexi Moore RMT
I absolutely love my job! I graduated from the 3000hr Massage Therapy program at WCCMT in Victoria in 2012. I was a Yoga Therapist for 15 years prior to that, and I became a CranioSacral Therapist after that. I also spent a couple of years teaching at WCCMT, preparing massage students for practice and board exams. It's all been an incredibly fulfilling and ever-expanding path of experience, learning and connection for me.
I have worked with many diverse issues, and like treating each one in its own fascinating expression within you. Whether you have an injury, a chronic condition, postural imbalances, headaches, scars, pregnancy, TMJ disorder, stress and tension, or something else, I would love to help you find harmony in your body.
I draw from my training and backgrounds in Swedish Massage, Deep Tissue, Triggerpoints, Myofascial Release, Muscle Energy, Craniosacral Therapy, and Yoga Therapy, and most importantly I truly listen to you and accommodate your treatment goals. Together we will find a way to work with your nervous system and it's inherent self-corrective avenues of healing that affect the body and entire being.
With the importance of injury prevention, stabilization, flexibility, posture and safe movement of the joints and the body as a whole interconnected system, I can also provide you with home exercises to continue to support your journey.
I feel that a key factor in well-being is releasing the stresses of life that we tend to hold in our body. Giving our body the care that it needs is a beautiful stepping stone for healing. I am so grateful to be able to share such an exciting and wonderful career path with you!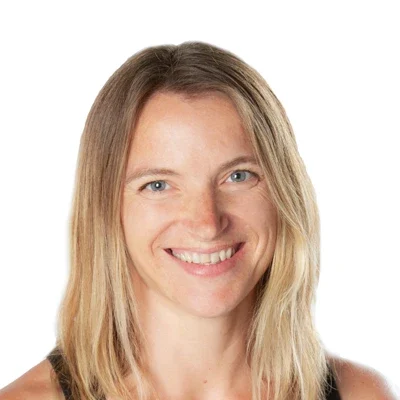 Registered Reflexology Therapist
Sabine Hagen RCRT
The Human body has always fascinated me, from its mobility to its ability to heal. Each part is connected and the systems support each other. It wants to be in balance. This fascination has lead me to become a Reflexology Therapist. Registered with the Reflexology Association of Canada. Offering Foot and Hand Treatments. I integrate the Manzaneres Method of Reflexology in my treatments.
Reflexology is the study of reflexes. Reflexes are clusters of nervous tissue located throughout the body, especially in the hand feet and ears. Reflex points are directly connected through the Peripheral Nervous System to specific parts, organs, and glands of the body. Stimulating reflex points relieves tension, improves circulation, and promotes balance to all the systems of the body. When not offering reflexology, you will find me teaching/practicing yoga, or playing in nature.
My offerings are:
Initial consultation and treatment: 1 1/2hr, $75
Foot Reflexology: 1hr, Working all reflexes of the foot for a full-body reset. Great for chronic and acute conditions $75
Hand Reflexology: 1hr, Working all the Reflexes and some acupressure points of the Hand for a full-body reset Great for chronic and acute conditions $75

Combo foot and hand treatment 1 1/2hrs $90

Manzanares Method: 1/2 hr, working only the specific reflexes related to the specific condition. Highly recommended for Acute Trauma, inflammation and tension.. $40.00
Osteopathic Manual Therapy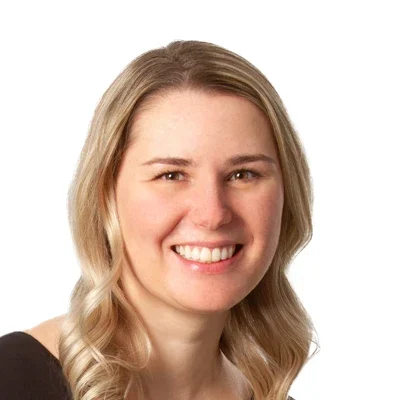 Osteopathic Manual Practitioner
Cael Dymond M.OMSc
My name is Caelynne Dymond, but you can call me Cael (pronounced like the vegetable). I am so excited to be providing Manual Osteopathic treatments at Arise Wellness! I absolutely love helping people overcome their health concerns and see their bodies through a different lens. The body has a natural ability to self-heal and self-regulate.
The job of the Osteopath is to facilitate this by removing restrictions in motion so that all arteries, veins, lymphatics and nerves can do their job efficiently, free from obstruction. This positively impacts all systems, leading to a reduction in symptoms, increased energy, and overall better health! To accomplish this, gentle manipulations are used to coax the body back into its natural alignment so the body can perform its best. Osteopathic treatment can help with a wide variety of issues including poor mobility, aches and pains, digestive issues, migraines, and much more.
I hold an Honours Bachelor of Physical and Health Education, as well as a Master in Practice of Osteopathic Manipulative Sciences. During my 4 years of Osteopathic education, I completed 4200 hours of training, including 1000 supervised clinical hours. I am a professional member of Osteopathy Canada (OSTCAN) which is recognized by Canadian insurance companies and covered under most extended health plans.
When I'm not in the clinic, you can find me somewhere outside snowboarding, mountain biking, hiking, finding dogs to pet, or trying to survive in the wilderness. I look forward to helping you get back to you highest quality of life!
Nature-Based Therapy
Daniella Roze des Ordons RTC, PhD(c)
I grew up in the Okanagan and am passionate about the power of nature for supporting individual and collective healing. I have a background in Nature-based Therapy, Somatic Therapy, Emotion Focused Therapy, mindfulness, and trauma-informed practice.
I have trained extensively with Human-Nature Counselling Society in Victoria, BC and over the past 15 years, have provided nature-based therapeutic and educational services to both youth and adults.
The experience of being human can be beautiful, joyful, challenging, complex, and painful. As a counsellor, I will help you navigate your struggles and compassionately support you in a process of growth and self-discovery. I have the tools and professional experience to help you transform enduring challenges and reconnect to your inherent wholeness, wisdom, and strengths.
As a Registered Therapeutic Counsellor with the Association of Cooperative Counselling Therapists of Canada, I hold a Diploma in Counselling, a Master's degree in Education, and am a PhD candidate conducting research on ecopsychology-informed education for social and ecological transformation. I have served as an instructor and researcher at post-secondary institutions in British Columbia and am the founder of Thriving Roots Wilderness School.
I work with those who experience:
Anxiety and depression
Grief and loss
Emotional regulation challenges
Relationship distress
Difficulties with social skills and school behaviors
ADHD
Trauma and post-traumatic stress
LGBTQ2S+ issues
I am dedicated to offering a healing space inclusive of all identities—including race, culture, gender, sexual orientation, ability, and religious affiliation, amongst others.
WHAT IS NATURE-BASED THERAPY?
Nature-based Therapy is a form of counselling that involves working collaboratively with the natural world to support healing and wellbeing. Drawing from an ecological systems lens, Nature-based Therapy views the individual as connected to their family, community, culture, and environment, and works to strengthen these relationships. Nature-based Therapy offers a unique experience for those looking for alternatives to office-based counselling approaches and a way for those who share a passion for the natural world to connect to the land in a therapeutic way.
WHAT DOES NATURE-BASED THERAPY LOOK LIKE?
Sessions are typically held walking, exploring, or sitting in a nearby park, and can be adapted to clients' preferences
Sessions may include art, play, and other experiential activities that support the therapeutic experience such as helping to develop self-awareness, social and emotional learning, connection, and communication skills
Sessions may also be offered online and may include reflecting on your connection with nature and activities to engage in outdoors after the session
I respectfully acknowledge that my practice takes place on the traditional and unceded territories of the Syilx Nation and am committed to an ongoing process of decolonization in my life and work.
OFFICE HOURS
Monday
8:00am - 8:15pm

---
Tuesday
8:00am - 8:15pm
---
Wednesday
8:00am - 8:15pm
---
Thursday
8:00am - 8:15pm
---
Friday
8:00am - 8:15pm
---
Saturday
9:00am - 2:00pm